Discover more from Top of the Lyne
Join revenue leaders from Canva, Stripe, Notion, Figma, and 1,000s of other PLG companies 🙌🏼
Over 11,000 subscribers
Building heavier companies 🏋🏻‍♀️
Doubling market share for dummies 🥸, the return of the prodigal son, a framework for your first Growth hire 🙌🏼 and Jeff Bezos' two cents on navigating a recession 🤸🏼‍♀️
Hey, you 👋 Is your mailbox trying to keep our content away from you? 💔

Here's what you can do:
Gmail users: Move us to your primary inbox.

On your phone? Hit the 3 dots at the top right corner, click "Move to" then "Primary."

On desktop? Back out of this email then drag and drop this email into the "Primary" tab near the top left of your screen.

Apple mail users: Tap on our email address at the top of this email (next to "From:" on mobile) and click "Add to VIPs."
Now back to the regular programming 👇🏼
Into the Twitterverse 
🐦🌌
Doubling market share… for dummies 🥸
An incredible thread from Megan Kao on how Doordash went from losing $1 on each order 🔥 to increasing contribution margin to 20% and doubling market share 👀

How did they get there? Relentless execution spanning several quarters, but here's the TLDR:
Launching more businesses: DoorDash launched 6. Each serves a different need - Marketplace, DashPass, Drive (white-label delivery), Storefront, DoorDash for Work, and DashMart.

Improving margins by bundling items from nearby stores, striking deals with top franchises, launching new verticals (Retail, Grocery, Alcohol), batching driver routes, Catering to corporates

By not pretending it's a 9-5 job: Relentless execution was the name of the game. Recalibrate ASAP when things don't go as planned. Failing fast, testing, learning & iterating.
The prodigal son returns 😳
Calling all Growth enthusiasts 📣 Subscribe to andrewchen.com today for content that straight up SLAPS 🔥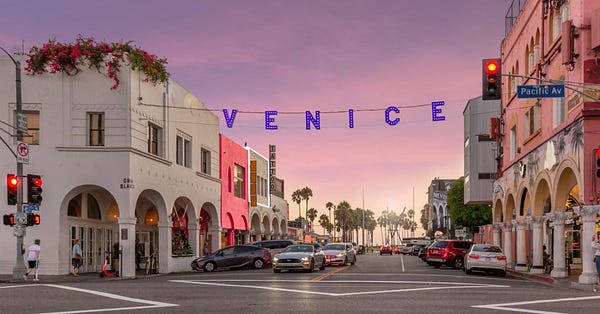 andrewchen.com
Personal updates: Moving to LA, a new role at a16z, and more! at andrewchen
Build heavier companies 🏋🏻‍♀️

An insightful word of advice about navigating recessions from a young Jeff Bezos…
"Clearly there was a lot of voting going on in the boom year of '99—and much less weighing. We're a company that wants to be weighed, and over time, we will be—over the long term, all companies are. In the meantime, we have our heads down working to build a heavier and heavier company." - Jeff Bezos, circa 2000 💾
---
🔎 The PLG hunt

Make way for Eppo 🥁

Giving Statsig some tough competition, we've got a relatively new entrant emerging from stealth, with a whopping $16 million in Series A! 🙌🏼

Built by former Data Scientists at AirBnB and Webflow, Eppo is making complex experimentation infrastructure available to companies and product teams of all sizes.
Which hot and upcoming PLG company are you most excited about? 👇🏻
---
Growth Stories 🚀
Statsig: A/Bsolutely winning
A cult favorite across product teams at Headspace, Whatnot, and Notion, Stastig is democratizing access to world-class A/B testing infrastructure; the secret sauce that helped Facebook grow to more than 2Bn users💥

An absolute must-read. Check it out.

---
Fundraising, Venture Capital, and Exits 🤑
Sprig finds its wing 💸


Sprig makes user and product research fast and effortless by gauging customer reactions in real-time.

Retool's $45M "unconventional" Series C2 🤸🏼‍♀️

Would you check out that announcement? 😍

Loved by engineering teams at Mercedes-Benz, to media giant, NBC and tech giant, Amazon; this "new way of building software" definitely is eating the world, one industry giant at a time.

Datadog bites Seekret 🦮

Datadog acquires Seekret, a highly innovative API observability company to enhance deeper governance capabilities. 🤝

A big Deel indeed 💥

Deel acquires Legalpad to further their mission to unlock the power of a truly, global workforce. 🌎
Launches, events, and releases
Managing an online community is now super hard easy ft. Threado 🚀


A pioneer in the community-ops category, Threado helps you unlock the 100x power of community by helping you build, activate members, and automate workflows.



Nerding out on PLG 🤓
📚
You never forget your first…

Growth hire. (what did you think, ha?)
Adam Fishman in his latest two-part series demystifies the age-old question of "When to bring in your first growth hire?"
Does your company need a Painter, an Architect, or a Surgeon? Let Adam answer this one for you!
You don't want to miss this one. 🤯 Check it out here.
Blazing Hot Meme Zone ⚡️
Just out here, spitting facts 💦
---
Some housekeeping…
Is your mailbox trying to keep our content away from you! 💔 What can you do about it? Mark this email as 'not spam' 😱 or move it from your promotions to the primary folder 👉🏻 It's very easy!
Thanks again, and please tell a few friends if you feel like it.
---
How did you like this week's newsletter?

Go on, we're listening.