Discover more from Top of the Lyne
Join revenue leaders from Canva, Stripe, Notion, Figma, and 1,000s of other PLG companies 🙌🏼
Over 11,000 subscribers
Newton's law of product-led growth! How fast is SaaS compounding?
The latest from the world of product led growth
👋 Hey, Ruchin here! Welcome to this week's edition of the ✨Top of the Lyne✨ newsletter. Each week we publish the hottest news from the beautiful world of product-led growth! (PLG)
The outcome we're shooting for is simple... to get enough folks excited about the product-led world that we so dearly love ❤️
Subscribe to get this newsletter every week👇
---
Into the Twitterverse 
🐦🌌
How fast is SaaS compounding? 📈

While no one knows the exact number… 🤷🏻‍♂️ look no further than ProfitWell's "ARR tracked" for a close enough proxy 🚀

The company tracks ~$25B of ARR for its customers 🤯 A number that's up ~40% YoY in 2021 and ~70% in 2020. I guess Satya Nadella wasn't lying about the accelerating effect of Covid on the SaaS market 📈
The great PLG opportunity 🥇

Excited about PLG? Eager to learn and make a mark? Think you're too late? HELL NO 🙅🏻‍♀️

PLG is like early 1960s space tech. The opportunity to work at NASA, learn how NOT to build rockets, and eventually learn how to land on the moon is very much open. 👐🏻

This Dave Rigotti tweet really resonated with the young folks in our offic who are excited to learn and eager to build expertise 💯
Newton's Law of product-led growth 🚀

Friction is inversely proportional to growth!
---
🔎 The PLG hunt
Which hot and upcoming PLG company are you most excited about? 👇🏻
Doppler grew over 6000% in four months on the back of their $2.3M seed funding round

Doppler is a Universal Secrets Manager that helps developers optimize for speed, while not compromizing security. Founded by Brian Vallelunga, their breakneck growth led to $6.5M in additional funding in March 2021. Doppler is the first developer-first product in the growing modern secrets management market.

The Doppler effect - The productivity unlocks of not being shackled by security are liberating for developers.
---
Growth Stories 🚀
There are only two kinds of SaaS companies in the world today: Those who are product-led and those who want to be. What separates one from the other? What did the PLG OGs like Slack, Asana, Shopify, and Figma do differently?
From being great storytellers to delivering value blazing fast and setting up the right infrastructure for the job, PLG companies are a cut above the rest.
Dive in 👇
Algolia's v1 was built for mobile devices. By optimizing for mobile devices, Algolia's founders serendipitously stumbled upon blazing-fast user-facing consumer-grade search.

🎙 Tune into the story of the second largest search engine in the world:
---
Fundraising, Venture Capital and Exits 🤑
Based on growth numbers alone, Retool could be valued at 2x or 3x their latest valuation

Retool founder David Hsu has decided to pursue a model of smaller, stepped funding rounds every 6-9 months after being bothered by the idea that those who joined weeks after big jumps in valuation at similar companies stood to face far less financial upside than those who joined only weeks before.
Airtable: "I am the Walrus.ai"

The no-code software testing platform Walrus.ai's vision closely aligns with Airtable's, and according to the former's founding team, joining Airtable is the next step in bringing that vision to life.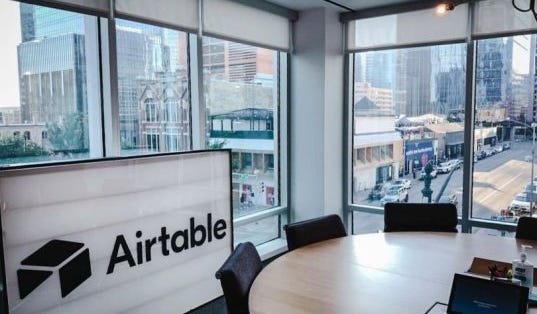 techcrunch.com
Airtable acqui-hires Walrus.ai's founding team – TechCrunch
Airtable today announced that it quietly acquired Walrus.ai, a no-code software testing platform, earlier this year. "Acquired" may be overstating things a bit, though. Best I can tell, Walrus.ai's homepage became unavailable a few months ago and Airtable tells me it has no plans to use any of the s…
---
Launches, events, and releases
Developers: "Jeez! I wish there was a way to plug search components into our e-commerce storefront without worrying about UI/UX"

Algolia: Say no more.
Notion's getting into the festive spirit

You can now add color to all of your new year resolutions.
---
Nerding out on PLG 🤓
📚
The world and his wife have come out with a 2021 wrapped, and we don't intend to add to that growing list. (not yet)
Having said that, here's a super-thread on growth that we loved that does a great job of summarizing growth observations from 2021.
---
Some housekeeping…
Is your mailbox trying to keep our content away from you! 💔 What can you do about it? Mark this email as 'not spam' 😱 or move it from your promotions to the primary folder 👉🏻 It's very easy!
Thanks again, and please tell a few friends if you feel like it.